Romina Rodriguez and Adrian de Vries take top honours at the 2023 Provincial Championships - April 2, 2023
---
---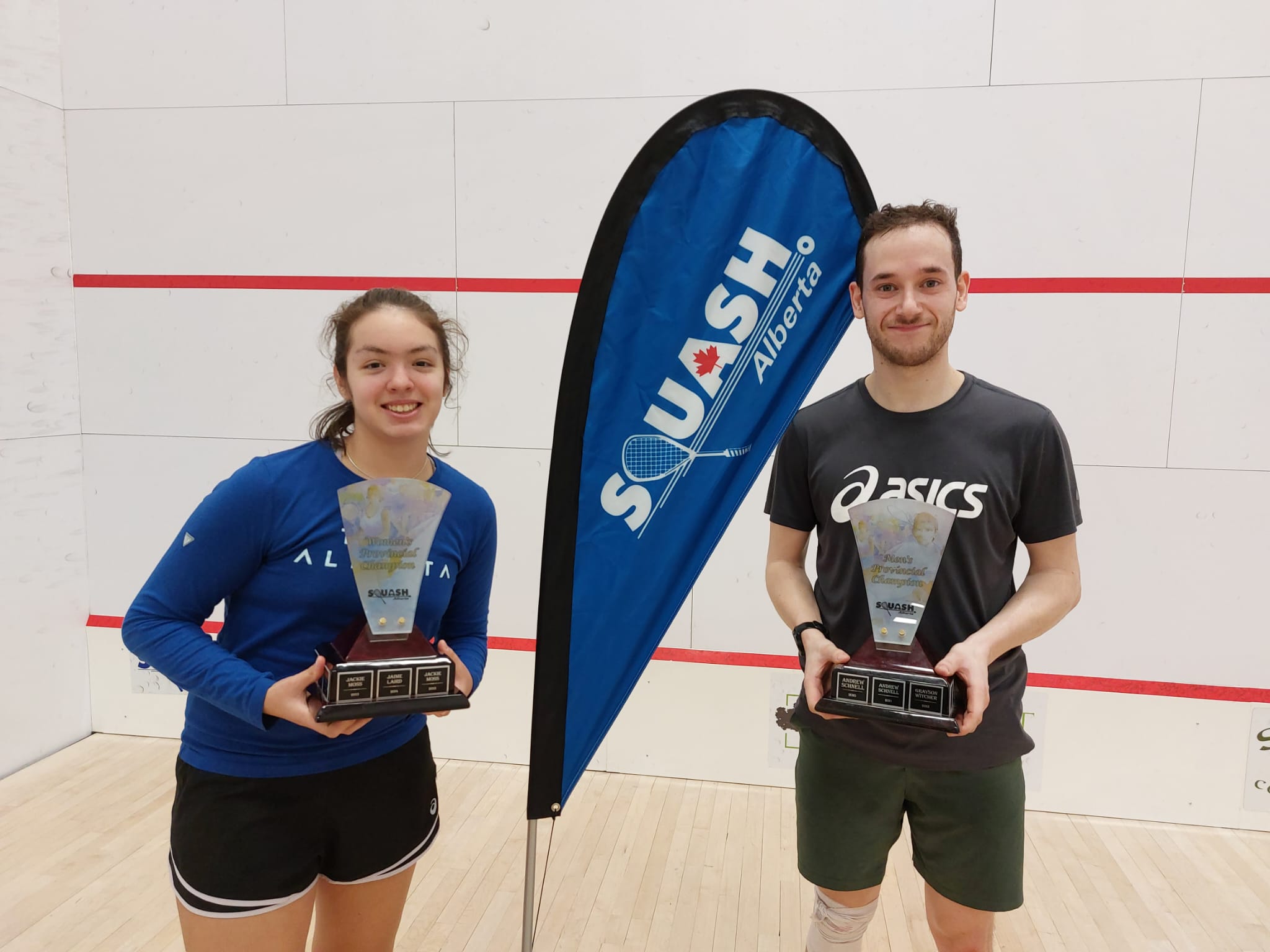 Romina Rodriguez and Adrian de Vries celebrate the top Provincial Championship Titles of 2023 at the ESC.
What an amazing weekend of Squash!
The ESC was packed from wall to wall with enthusiastic players out in full force. With 12 full draws of tightly ranked players as well as PSA matches in the evenings, the competition was fierce but friendly with lots of smiles, high fives, handshakes and hugs shared.
A Big Thank You to Jeff Williams, his staff and sponsors at the Edmonton Squash Club for opening their doors to Squash Alberta and our members from across the province.
For a full review of all the draws and division winners CLICK HERE
Summary of Division Champions for 2023
Women Division 1
Romina Rodriguez
Antonella Rodriguez
Harper Mundy-Kloberdanz
Men Division 1
Adrian de Vries
Alex Scherer
Derek Ring
Men Division 2
Michael Fouts
Jeff Williams
Leslie Lam
Men Division 3
Steve Williams
Ryan Black
Sameir Deif
Men Division 4
Matthew Huntley
Miguel Dominguez
Kelvin Liang
Men Division 5
Sean Peacock
Toby Antony
Taylor Garth
Men Division 6
Benjamin Kong
Akiyah Clements
Rick Murray
Men Division 7
Tyler Walsh
Shaheer Juma
Matteo Berg
Men Division 8
Daryn Hobal
Evan Wisniewski
Bernabe Kondrak
Men Division 9
Darcy Leclaire
Shawn Janssen
Rob L Music
Men Division 10
Ben Grant
Scott Onuczko
Olubunmi A Oluwole
Men Division 11
Rikesh Parekh
Spencer Janke
Brian Milloy